Milano, 1565: la costruzione della casa del senatore Danese Filiodoni, riformata da Luigi Cagnola e infine distrutta dalla guerra
digital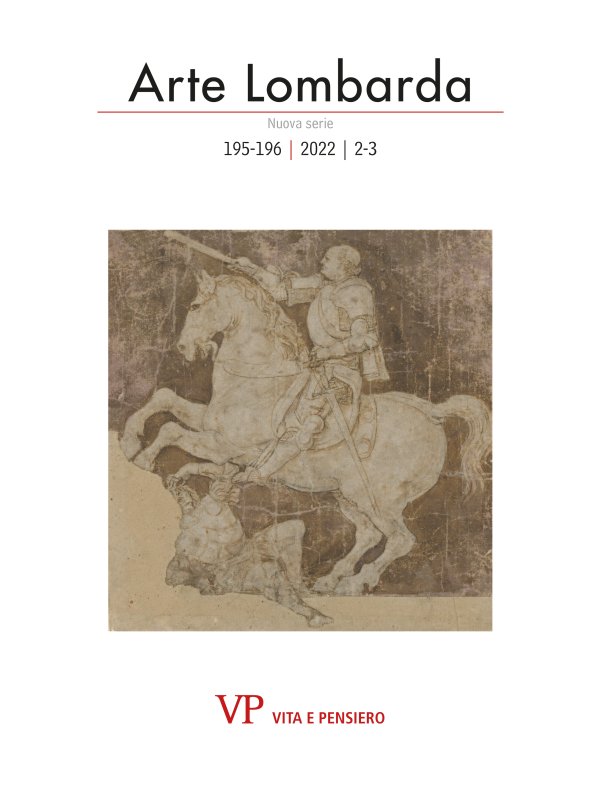 Magazine
ARTE LOMBARDA
Fascicle
ARTE LOMBARDA - 2022 - 2-3
Title
Milano, 1565: la costruzione della casa del senatore Danese Filiodoni, riformata da Luigi Cagnola e infine distrutta dalla guerra

---

Milan, 1565: the construction of the palace of the senator Danese Filiodoni, restored by Luigi Cagnola and finally destroyed by the war

Author
Stefano Della Torre
Publisher
Vita e Pensiero
Format
Article |

Pdf

Online from
03-2023
Doi
10.26350/666112_000106
Issn
0004-3443 (print)

|

2785-1117 (digital)
Write a comment for this product
Ebook format Pdf readable on these devices:
The paper describes the story of a Milanese palace, not considered by modern literature as it was destroyed in 1943 bombings. It was inhabited by Luigi Cagnola, who restored it in  Neoclassical forms, but above all it had been commissioned in 1565 by Senator Danese Filiodoni, a prominent figure in Spanish Milan. The elements that it is possible to ascertain on the basis of the retrieved documents are sufficient to draw a new and not negligible piece in the mosaic of the architectural production in Milan in that peculiar time of transition.
keywords
Danese Filiodoni; Battista Cantoni; Luigi Cagnola; Milan, Filiodoni palace.
Author biography
Politecnico di Milano; stefano.dellatorre@polimi.it
Browse the archive
Recent issues
Available online
2022

issues