Giovanni da Roma e una fortunata Madonna del Latte. Indagine su una scultura in terracotta a stampo nella Lombardia del Quattrocento
new
digital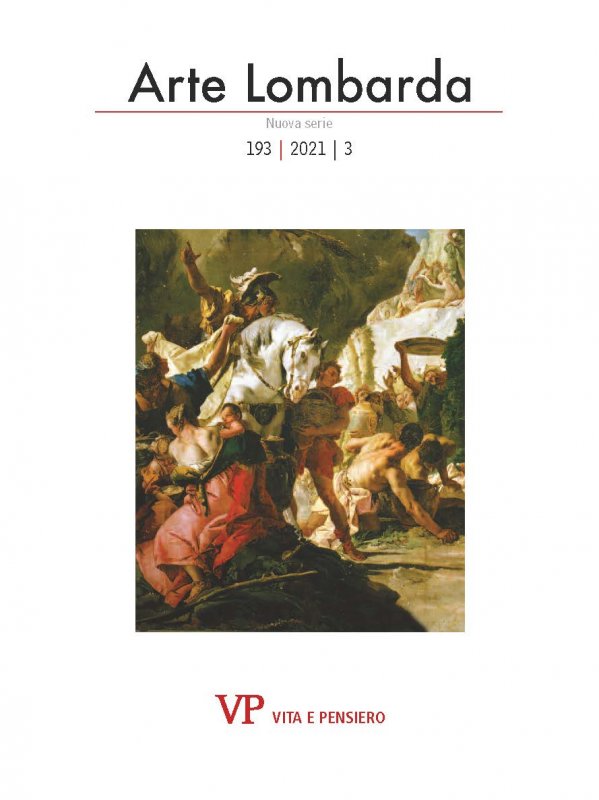 journal
ARTE LOMBARDA
issue
ARTE LOMBARDA - 2021 - 3
title
Giovanni da Roma e una fortunata Madonna del Latte. Indagine su una scultura in terracotta a stampo nella Lombardia del Quattrocento

---

Giovanni da Roma and a successful Nursing Madonna. A terracotta sculpture in Lombardy of the 15th century

Author
Luca Torelli
Publisher
Vita e Pensiero
format
Article |

Pdf

online since
04-2022
doi
10.26350/666112_000089
issn
0004-3443 (print)

|

2785-1117 (digital)
Write a comment for this product
Ebook format Pdf readable on these devices:
Giovanni da Roma was a 15th century terracotta sculptor, active between Parma and Cremona, known through a small number of documents and no certain works. The author traces  an updated portrait of the coroplast, both with the contribution of unpublished information and by re-reading the data already emerged from the archive research, in the light of the  early studies (19th century), passing through the subsequent investigations by Puerari and Mendogni, and finally the more recent ones by Aldo Galli and Marco Tanzi. It is also  proposed the attribution to Giovanni da Roma of a Saint Benedict of Nursia, which remained unknown until very recent times and preserved in Parma. The second part of the contribution focuses on a large series of 15th century tiles replicated in a cast depicting the Nursing Madonna: today there are 17 examples, scattered throughout Italy, Germany,  France, Russia and Hungary. The author also tries to identify the prototype of the series in an example of the successful composition, known only in photography. Finally, the hypothesis is advanced that also the original composition of the Nursing Madonna is attributable to Giovanni da Roma.
keywords
Giovanni da Roma; Nursing Madonna; Lombard sculpture, 15th century; Terracotta.
Author biography
Università degli Studi di Trento; me@lucatorelli.com