Il concorso per la decorazione di quattro vetrate del Duomo di Milano (1936-1940) nell'inedito resoconto del pittore Antonio Rizzi
new
digital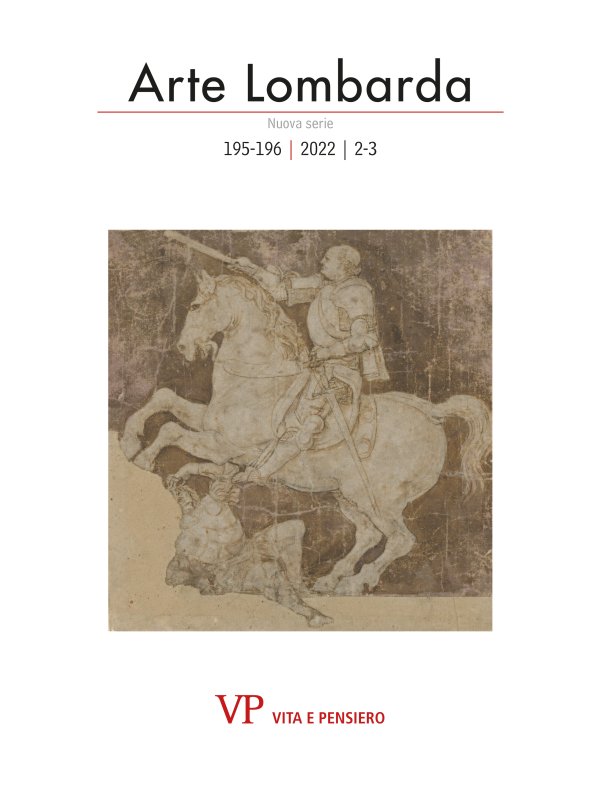 Magazine
ARTE LOMBARDA
Fascicle
ARTE LOMBARDA - 2022 - 2-3
Title
Il concorso per la decorazione di quattro vetrate del Duomo di Milano (1936-1940) nell'inedito resoconto del pittore Antonio Rizzi

---

The contest for the decoration of four stained-glass windows of the Milan Cathedral (1936-1940) in the unpublished account of the painter Antonio Rizzi

Author
Elisabetta Gatteschi
Publisher
Vita e Pensiero
Format
Article |

Pdf

Online from
03-2023
Doi
10.26350/666112_000111
Issn
0004-3443 (print)

|

2785-1117 (digital)
Write a comment for this product
Ebook format Pdf readable on these devices:
New documents enhance the knowledge of a little-studied art contest promoted in 1936 by the Veneranda Fabbrica del Duomo di Milano for the decoration of four monumental stained-glass windows. It is a collection of approximately 60 letters, part of the book collection entitled to Lodovico Pogliaghi (1857-1950) in the Biblioteca Ambrosiana in Milan. The letters were sent to the artist by the Cremonese painter Antonio Rizzi (1869-1940), his brother in law, between 1936 and 1940; they contain a detailed, first-hand account of the contest, as Rizzi participated in it and was given the assignment of decorating one of the four windows in collaboration with the painter Innocente Cantinotti; due to some unfortunate events, however, their task was never completed. The contest involved many personalities from the artistic and political world. An integrated analysis of Rizzi's letters and some documents kept in the Veneranda Fabbrica archives allows an accurate reconstruction of the long and complex history of the contest and provides an interesting insight on all interactions, interests and political influences that surrounded public artistic enterprises in Milan in the second half of the 1930s.
keywords
Duomo di Milano, stained-glass windows; art contest 1936; Veneranda Fabbrica del Duomo; Antonio Rizzi; Innocente Cantinotti; Lodovico Pogliaghi; Ugo Ojetti.
Author biography
gatteschi.eli@gmail.com
Browse the archive
Recent issues
Available online
2022

issues